Hyatt Regency San Antonio Riverwalk
$1,495 Pre-Registration
$1,595 On-site
Transform your clinical lab business in these demanding times
Healthcare today operates with significant differences than before the pandemic.
What this means for you and your laboratory is that healthcare through the rest of 2021 and into 2022 will have new opportunities for your lab and pathology group to provide state-of-the-art diagnostic services while tapping new sources of revenue.
To help you and your lab team get a head start on serving the different expectations and needs of hospitals, physicians, patients, and payers, our famed Executive War College will present: Preparing Your Clinical Laboratory and Pathology Group for Post-Pandemic Success. This live conference will take place on Nov. 2-3, 2021 at the Hyatt Riverwalk Hotel in San Antonio.
This fall conference will allow you and your team to get the inside scoop on how to add value with lab testing services, expand market share, and tap new sources of much-needed revenue as a head-start for 2022. Because of the need for safety and current CDC directives, this will be a smaller gathering than our full-scale Executive War College conferences that happen every spring. But it will still feature top-flight sessions and speakers, complemented by the lab profession's best networking and marketplace of ideas and inspiration.
We hope to see you in San Antonio!
Regards,
Robert L. Michel
Producer of the Executive War College
Editor-in-Chief of The Dark Report
Why You Should Attend This Conference
Innovative strategies & ideas
for your lab and pathology group to provide state-of-the-art diagnostic services, expand market share, and tap new sources of much-needed revenue as a head-start for 2022


Top-flight sessions and speakers
delivering content designed exclusively for laboratory and pathology executives and their teams, including information-packed sessions and special events like extended roundtables


Discuss, debate, and network
for two full days at a gathering of the best and brightest in our profession so that you get as much value from networking opportunities as you do from the top-flight sessions and speakers


Team-building opportunity
to learn together and then implement the techniques, strategies, and information you've gained upon your return to your organization



Case studies and lessons learned
from those labs that have identified the new needs of physicians, patients, and hospitals and are now delivering relevant lab testing services while generating new sources of revenue


Unquestionably the smartest investment
you'll make for your lab, this conference will quite possibly transform the way your lab does business!




Here's What Your Peers Say About Their Experience
"Robert Michel and his team do a fantastic job organizing a conference that provides a great mix of thought-leadership sessions on market trends and in-depth master classes with exceptional speaker lineups. It is a great event and highly recommended for learning, networking, and meeting new people from Lab Industry."
"If you want to attend a meeting and go home with new ideas, a fresh perspective, and an understanding of new solutions on the market to meet common challenges you face in the laboratory, this is a meeting for you."
"There is no other conference in the medical laboratory industry that provides such quality educational and networking opportunities like Executive War College. The exceptional speakers range from senior leaders providing strategic market analysis to individual contributors who share their best practices in project execution."
Prepare Your Lab to Succeed in the Most Challenging Healthcare Environment in History
Learn from more than leading lab-industry experts from around the world
This conference will address new opportunities in healthcare, clinical laboratory, and anatomic pathology. All our lab colleagues put in long hours responding to the pandemic and know what happened. No sessions at this conference will be devoted to a post-mortem of the COVID-19 crisis. Rather, sessions will provide actionable information on how labs can seize opportunities to improve clinical services, expand market share, and be financially viable during 2021 and into 2022.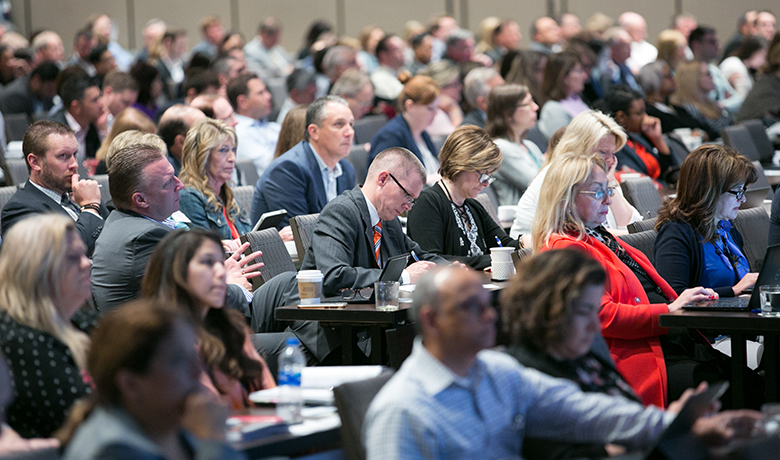 Gathering of preeminent lab and pathology leaders
This one-of-a-kind conference delivers indispensable content created exclusively for laboratory executives and those who are part of the lab ecosystem. Where you and your peers have the chance to discuss, debate, and network for two full days—and where you'll get the information you need about the hottest trends shaping the industry that could dramatically change the way your lab does business.
Help your lab survive—and thrive—despite the changing healthcare landscape
Get unprecedented access to industry leaders, and listen & learn as these respected laboratory administrators and pathologists share their successes and innovations, along with candid revelations about things that haven't worked. Hear the latest on how they're surviving the new healthcare realities, and gain invaluable information to help you position your lab for clinical and financial success.