SPONSORS // REQUEST FOR PROSPECTUS
Preparing Your Clinical Laboratory and Pathology Group for Post-Pandemic Success

An Executive War College Event
2021 Sponsorship Opportunities
Position your company with the clinical laboratory and pathology industry's top leaders!
As we emerge from the COVID-19 pandemic, it is a time of sweeping change in the clinical laboratory industry. Here is an opportunity for your company to have a prominent presence this fall at the most widely recognized clinical lab and pathology management conference.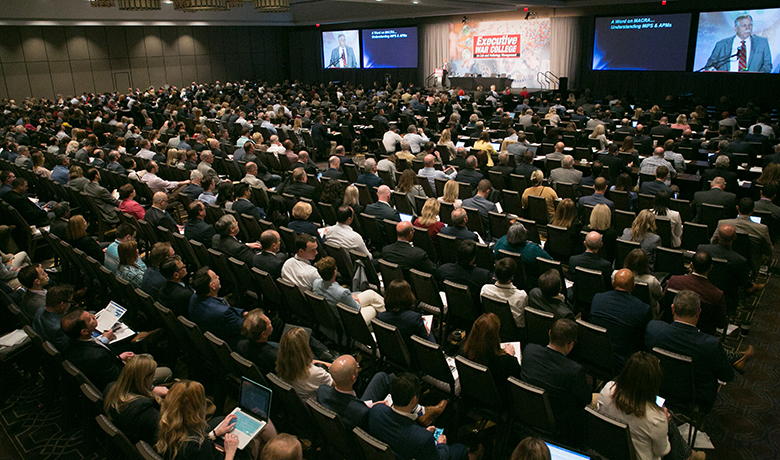 On Nov. 2-3, at the Hyatt Riverwalk Hotel in San Antonio, The Executive War College will present a conference on "Preparing Your Clinical Laboratory and Pathology Group for Post-Pandemic Success." This fall conference will allow you to connect with the pre-eminent gathering of leading lab executives, senior administrators, pathologists, and key lab industry consultants and vendors!
To meet safety and current CDC directives, this is a smaller gathering than our full Executive War College conference that happens every spring. But it will still feature top sessions and speakers and the lab profession's best networking and marketplace of ideas and inspiration.
Healthcare today operates with significant differences than before the pandemic, so this an opportunity to get your solutions in front of important decision-makers and help them meet all the challenges of the post-pandemic era.
Please complete the form below to request a PDF of our prospectus for sponsors.
We hope to see you in San Antonio!
"Robert Michel and his team do a fantastic job organizing a conference that provides a great mix of thought-leadership sessions on market trends and in-depth master classes with exceptional speaker lineups. It is a great event and highly recommended for learning, networking, and meeting new people from Lab Industry."
Jeff Banet, VP Connectivity Sales
ELLKAY
"If you want to attend a meeting and go home with new ideas, a fresh perspective, and an understanding of new solutions on the market to meet common challenges you face in the laboratory, this is a meeting for you."
Tim Bickley, Vice President of Sales
Visiun
"There is no other conference in the medical laboratory industry that provides such quality educational and networking opportunities like Executive War College. The exceptional speakers range from senior leaders providing strategic market analysis to individual contributors who share their best practices in project execution."
Brian Castelli, VP Business Development
Luminate Health